Welcome to Park Plaza Dental!
Cosmetic Dentist Petaluma, CA - Park Plaza Dental

Welcome to Park Plaza Dental in downtown Petaluma. Dr Mona is passionate and excited to be part of your healthcare.Our practice revolves around our passion for high quality dentistry and the artistry skills that can improve a person's health, smile, confidence, and even their life. We strive to provide the highest quality of care to the patients that step into our office. We work with the utmost effort to create a naturally functioning smile that is aesthetically pleasing and radiant. Our goal is to partner with our patients to help them achieve and maintain excellent oral health throughout their lifetime.
Our Mission is to help patients live healthier lives. We provide a caring, nurturing environment where your comfort and health is of primary importance.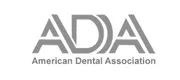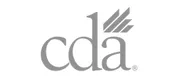 ---
An Innovative and Proficient Level of Care

We treat our patients within the confines of our comfortable, resourceful, and fully equipped dental office. We are committed to creating a world class dental experience that enables you to achieve the smile you want in the most efficient and innovative manner. Our team is committed to helping you sustain the health of your smile for today and numerous years from now.